About Us
Language Xchange Ireland is one of Ireland's leading language exchange companies. Our programmes are tailored to meet the needs of students who wish to gain international English language experience and develop confidence speaking English in a business environment. In addition to learning English in a business environment, our programmes provide an opportunity to develop conversational English in fun, relaxing social environments. We have successfully hosted students from Austria, Italy, Poland, France, Greece, Finland and Norway since 2009. We have partnered many Erasmus+ projects as an Irish Partner
Our philosophy
At Language Xchange Ireland we believe that the very best way to gain English language skills is to be fully immersed in the language, particularly for students who wish to become competent speaking English in a business environment. We design programmes that optimise students' ability to learn 'Business English'. Our students develop confidence speaking English in a business environment, expand their vocabulary and learn business terminology. A warm welcome, friendly Irish hospitality and our 'safety first' philosophy are a cornerstone of our services!

What we offer
Language Xchange Ireland offers students an opportunity to improve their 'Business English' through our structured, multi-tiered English Learning Programmes, consisting of five core elements:

- E-Learning Package prior to arriving in Ireland
- Voluntary Work Placement or Business English Language School or Summer Language School or Internship or Business English for Adults or Agri Work Placement or Culinary English School
- Irish Host Family for duration of stay in Ireland
- Access to local social events
- A Cultural Tour
Language Xchange Ireland's English Learning Programmes have been described by teachers as "lessons students will carry with them for life". With guidance and enthusiasm, Language Xchange Ireland introduces students to self-motivation, a positive work attitude, and a 'common sense' approach to work and life.




Our history



Language Xchange Ireland was founded in 2009 by Con Furey and Kieran Quigley. With backgrounds in business, Human Resources and
Health and Safety, Con and Kieran identified an ever-increasing demand for English language programmes that would also provide studentswith an opportunity to learn 'Business English' terminology.
As owners of already established local businesses, Kieran and Con were able to access a broad network of work placement options in which students could learn terminology relevant to English-speaking business environments. It was from this beginning that Language Xchange Ireland grew into the established business it is today.
In August 2013, Kieran left the company to pursue a senior Human Resources role overseas and Con has continued as Managing Director of Language Xchange Ireland.
We look forward to welcoming you to Ireland!


OUR LEADERSHIP TEAM



Con Furey, Managing Director
BSc Occupational Health & Safety, CMIOSH, Cert in Training & Development, MIITD

Tel: +353 87 225 1543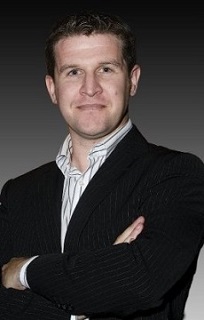 With a background in Health and Safety management, Con has successfully run his own Occupational Health and Safety consultancy and training company since 2005. With a strong passion for business, education and creativity he brings professionalism, diversity and a business mindset to Language Xchange Ireland. Con's strengths in staff facilitation, training and mentoring bring a very real commercial sense to the students' learning experience.
Aidan O' Doherty, Clonmel Area Manager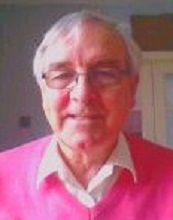 Aidan brings to Language Xchange Ireland experience working in several European countries. With this experience comes knowledge and an understanding of the various countries and cultures of Language Xchange Ireland's European partners. Combined with his passion for sports, social dancing, photography, acting, singing, family activities, and his local knowledge of Clonmel and its surrounds, Aidan is well placed to welcome students and teachers to Clonmel and to support them during their stay.
As well as an impressive twenty-three years as a Presenter on a well-known local radio station, Aidan worked as Sales and Marketing Manager and became a board member at Tipp FM Radio. With experience in a number of business areas and knowledge of local businesses, Aidan seeks out a variety of work placements for students coming to Clonmel.
Tony Walshe , Waterford Area Manager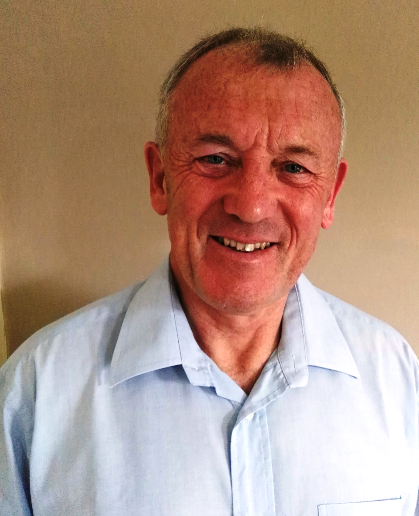 Tony comes to LXI from a background of 27 years with An Post (Our National Postal Service) the final 5 of which he spent working as a Mail Centre Manager with An Post. From Dublin originally, and now many years in Waterford City, Tony has worked at teaching English and German, having obtained a degree from The Open University. A father of 3 children with 1 grandchild, Tony is interested in Cycling, Music and Travel. He enjoys meeting new people and introducing them to Ireland and it's culture.



We are an ISO 9001:2008 Quality Accredited company:

At a time when some Irish language schools are closing, we are very proud of the high quality, ISO accredited, personalised services we offer to each and every student. We pride ourselves in offering a more 'boutique' experience where each student, teacher and agent gets to know us well and receives a service tailored especially for them. We are on the ground with students and teachers from their arrival to departure, introducing you to the friendly, welcoming local community and looking after your safety, well-being and learning experience in Ireland!