Video competition 2017 is here...WIN a free 32GB Tablet
all news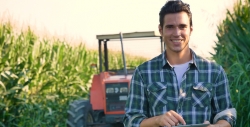 First Prize: 32GB Tablet

Second Prize: €100 Amazon Voucher

On your own or with your friends, make a short video of your work placement in Ireland and win some GREAT PRIZES!




RULES AND CONDITIONS OF ENTRY

1. You can enter as often as you wish, and via two means:
a) Video entry – Max length 2min 30sec. b) Advertisement for Ireland / Program – max 60 seconds long
c) GIF's of your program pics - max 60sec duration ( https://en.wikipedia.org/wiki/GIF )
.
2. The production must have Language Xchange Ireland logo and contact details on it
3. The production must be produced from an LXI program in the past year.
4. Our logo must appear in the first 10 seconds and the final 10 seconds of the production
5. No work placement logos to appear in the video
6. No one under the age of 16 can appear in the video without parental permission.
7. Closing date is 31/12/2017
8. Applicants will be asked to submit original files
9. No cash alternative to the competition prize will be provided
10. LXI accepts no responsibility for entries which are lost or corrupted during the uploading process
11. We cannot judge any videos where details have been entered incorrectly
12. By submitting an entry, you agree that you hold full copyright in the video or are acting with the full permission and authority of the copyright owner and that the copyright owner agrees to be bound by the rules of the competition.
13. By Submitting a video, you agree to grant LXI a perpetual royalty free right to use and reproduce that video in any of its publications or promotional materials. LXI has the right to post all videos on YouTube, Facebook and the LXI Website
14. The decisions of the judges on all matters affecting this competition are final and legally binding. No correspondence regarding the results will be entered into.
15. Prizes will be awarded to individuals or a group of students. This should be stated when submitting video.
16. LXI employees and members of their immediate families are ineligible to enter.
17. Entries must be submitted via memory stick by post with an accompanying letter to our business address.
18. Avoid using Music under Royalties as Apple will block your video on You Tube.
19. Please save your entry using a creative & appropriate name – ie) Learning English in Ireland – My English Program in Ireland – Ireland, a great place to learn English, etc


First Prize: 32GB Tablet
Second Prize: €100 Amazon Voucher



Tip '17: explain your images & we want to hear your voice too! ;)