Erasmus+ Partner & English Learning Company in Ireland
all news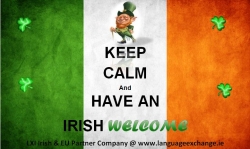 With a pending Brexit, many schools in the EU are searching for a new English speaking partner company, in the euro zone. Language Xchange Ireland brings groups of students to the South East of Ireland to improve their English language skills. We have successfully hosted students from Austria, Poland, France, Spain, Italy, Norway and Finland. 50% of our partner schools are using LXI in conjunction with their Erasmus+ grant aid for English Programs abroad. Our theme of "preparation of student for future employment", integration of English, host family accommodation and extensive cultural activities make partnering with LXI very attractive during the Erasmus+ grant application process.

Our programs include:


- 2 to 4 week Voluntary Work Placements (where groups of students practice Business English in a profession/industry of their choice)
- Internships (longer than 4 weeks)
- Business English Language School (age 17+)
- Summer Language School (age 12 to 17)
- Agricultural Work Placements
- Culinary School
- Groups choose from one of four locations in the South East of Ireland – Kilkenny, Waterford, Clonmel or Thurles
(http://www.languageexchange.ie/services)


Over many years providing English learning programs, we have developed a unique tiered model of immersion in the English language. This model includes: online access to eLearning courses for months in advance of coming to Ireland; a work placement or language school; an Irish Host Family; organised social events and; a cultural tour.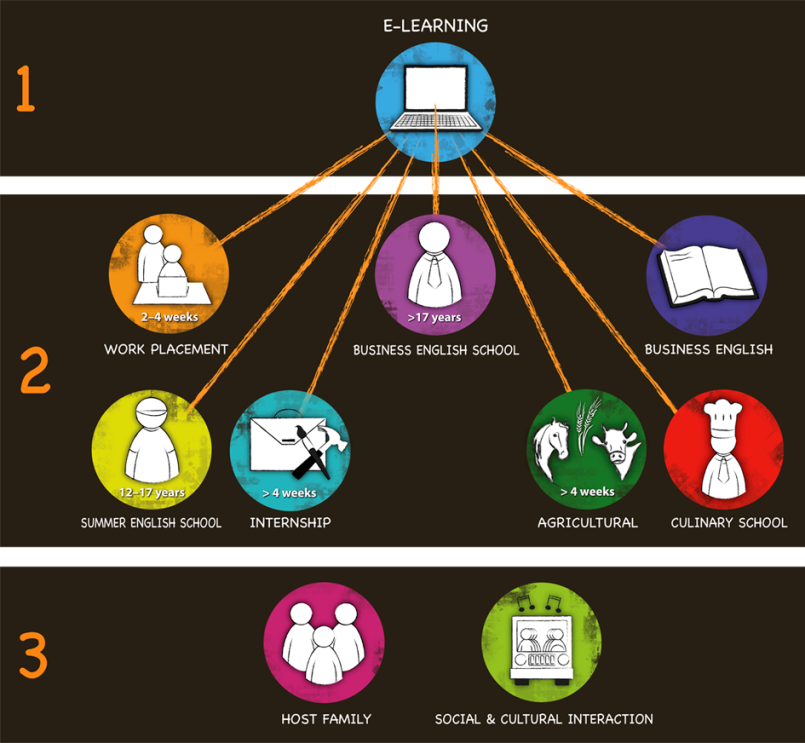 One of our unique features in our online, interactive database, which includes our free eLearning courses. Through these online courses, students practice English for months before coming to Ireland, allowing them to get the most from their Irish experience (http://www.languageexchange.ie/services/e-learning)! The database also allows us to provide information in advance to students and parents about their Host Family, work placement/language school and diary of events, and to communicate from the time of booking until students have safely returned home.
Students stay with local Host Families, in close proximity to their work placement or language school, and are fully immersed in Irish culture and daily life http://www.languageexchange.ie/services/social-and-cultural-events-and-activities.
We have a very genuine focus on quality, safety and security and our company owner is a Health and Safety consultant with years of experience. We support and are available to students and teachers from the time they arrive at the airport until they are safely on their way back home. We are very proud to say that our quality management system recently achieved ISO 9001-2008 certification http://www.languageexchange.ie/news/Iso+certification+quality.
Our programs are enhanced by solid partnerships with local businesses, a local secondary school, Kilkenny's culinary experts -Thomastown Town of Food, and our local Host Families. Our location away from the large urban centres provides increased safety, security and peace of mind for students, parents and teachers.
We believe that learning English should be an enjoyable experience, which is reflected in our personalised approach, 24/7 availability to students and teachers, warm Irish welcome and friendly atmosphere!

For futher details on our individual English programs - Click on the "Our Services" button below:-